If you have risks in the risk library as templates, you can quickly import a copy in to you register
Go to the Risk Register Module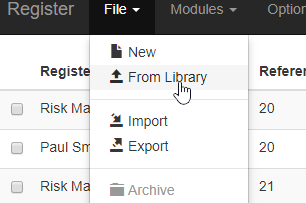 Select File and From Library

Select the risks to import, the register to import in to and which scoring set you are going to use. Then import or duplicate, it doesn't matter which for template risks because all template risks are imported as a duplicate.

The new risks will appear in your registers marked in brackets as (copy x)
Edit The Risk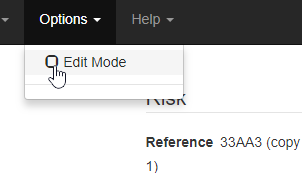 Make any required changes, including a new reference number if required. The Risk will require a division to be added. Save the risk to finish.