The help me with this link is a user definable wiki. It can only be edited by Administrator level users. This pop up help is a useful way to let users know what is expected of them of how you would like them to do things. Even who to contact if they need help.
Help me with this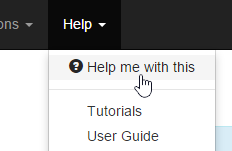 Click on the link and the pop up wiki appears. A new page is associated to each screen and module, so each view and section can have a different help message.
For this example we will add a page to the dashboard module. Go to dashboards and click Help > Help me with this.
If there is no wiki page for that section you will be given the option to create a new page. Click this link to create the page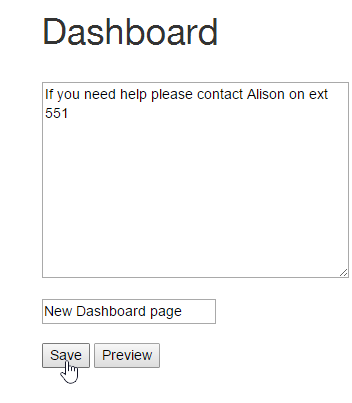 Create your message, you can also add a reason message for the audit log (the reason for the change or the edit, in this example we have said "New Dashboard Page") and then Save.

If you need to edit the page or upload content use the cog icon in the top corner.