Go to the Module / Section you want to import the data to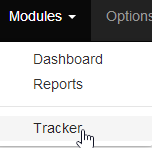 Under Modules, select the module you want to import the data to.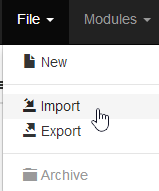 Go to File and select Import

Select the CSV file which contains the data you want to import

If you have imported from this layout before and saved the layout select it from the Preset drop down

If there is no preset then match the import fields to the fields in their modules. The top row in Bold is the header from the CSV file, the drop down boxes are the data fields that column will import to.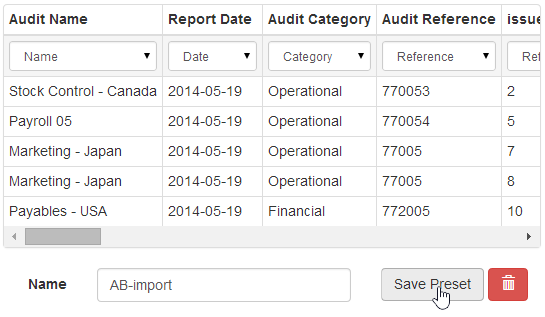 If the CSV file is in a format that will be used again to import further data you can save the mapping, give it a name then click on the save preset.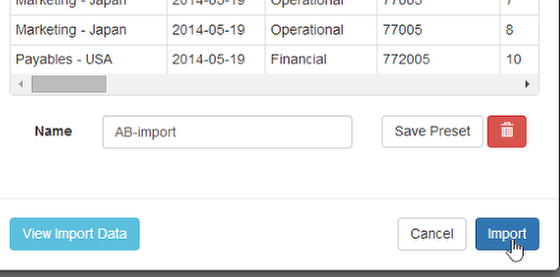 You can View the import before importing by using the View Import Data button. If you are happy with the import you can then click Import.

Your data will be instantly imported and available to edit or review from the main page.
Remove a saved preset layout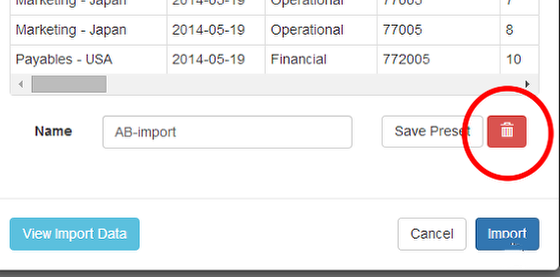 If you want to remove an old layout or wrongly saved layout - select it then click the red bin icon
NOTES
For dates use format YYYY-MM-DD
For For hierarchical divisions use format Name1/Sub1/Sub2 (i.e. Company/London/Finance) separate with a / no spaces.