Issue status is used extensively for reporting and email notices. It indicates if an issue is Open / Closed. Such as Outstanding = Open, Verified = Closed
Go to the Administration section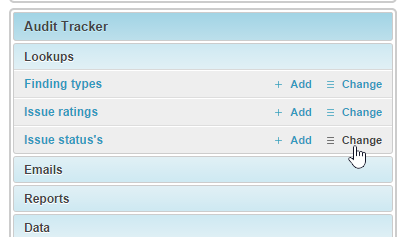 Under Audit Tracker go to Issue status and click add to add a new one or Change to change the default or current options.
To change an existing option, select it from the list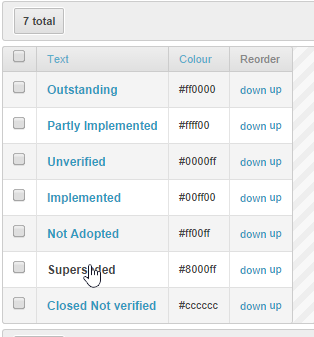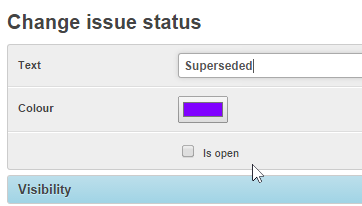 Enter the Text value, select a colour to represent it on the graphs and check to "Is Open" box if this status means the issue is still open.
Visibility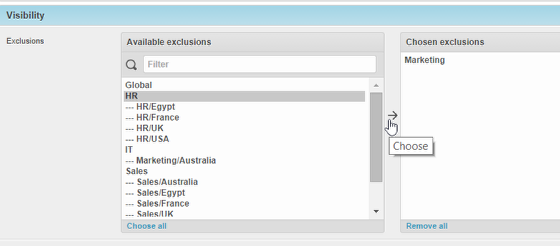 Under visibility you get select divisions to hide this option from. Select from the Available list and move to the Chosen list.