How to add Divisions and sub Divisions
Go to the Administration Section then click Add next to Divisions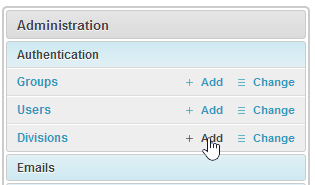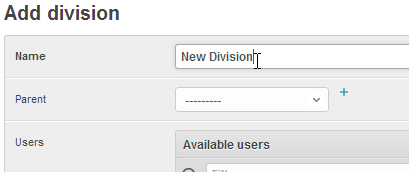 Give the division its name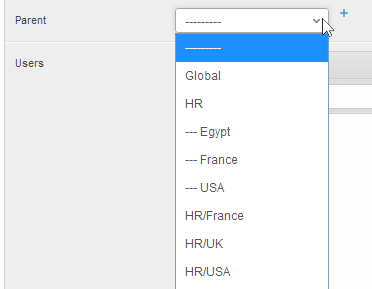 If it is a sub division of another division select the parent.

If the Parent has not yet been added you can add it on the fly by using the PLUS to add.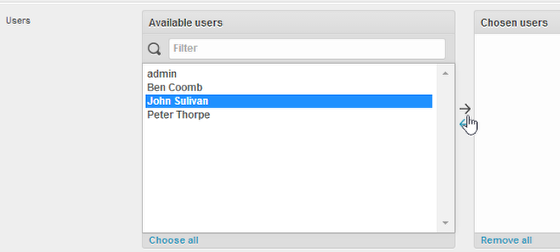 If required you can add the users that will belong to this division. NOTE: you can also assign users to divisions via users.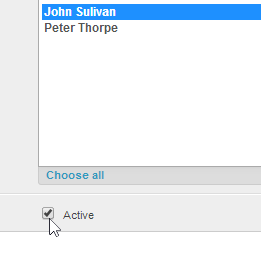 The active check box turns the division on and off, If it is off it becomes hidden and users can not select it.

To finish use the appropriate save button in the bottom right hand corner.