If a user fails to login correctly after 3 attempts they will be suspended. This section covers the users logs and how to clear out a suspension.
The failed login message

If a user gets this message you will need to login as an administrator user and go to the admin section.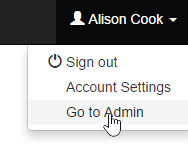 under your login details expand the down arrow, select go to admin.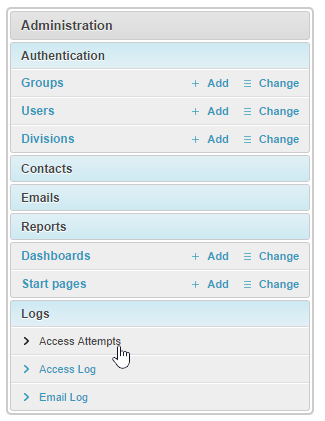 Under Administration, Logs select Access Attempts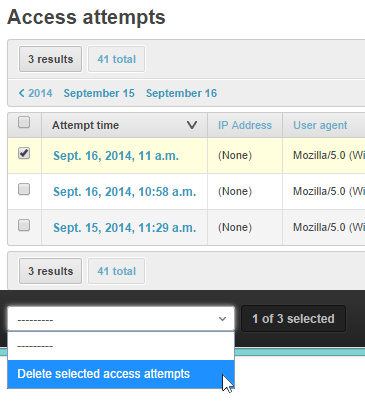 From the drop down at the foot of the page select Delete selected access attempts

Then confirm your choice. The user will now be able to login. It may however be good practice to go to the users account and give them a new password.
To reset a password.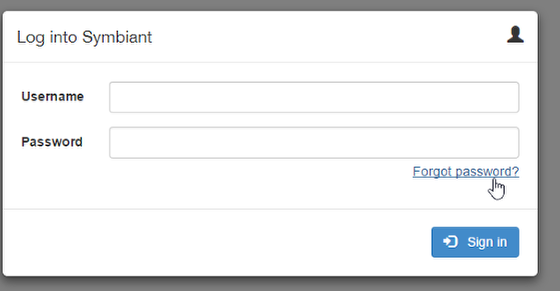 Click on the forgot password link on the login page

enter the email address associated with your account and a reset email will be issued when you click the link "Reset Password" NOTE: the reset link is time sensative.