You can add a timesheet from within a working paper of from the timesheet module. You can then import any time sheets in to a working paper.
Open a saved Working Paper
Click the green PLUS + and select timesheet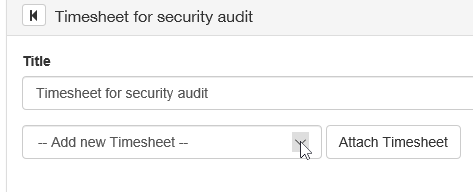 Under title give the timesheet a descriptive name.
To import and link to a ready created timesheet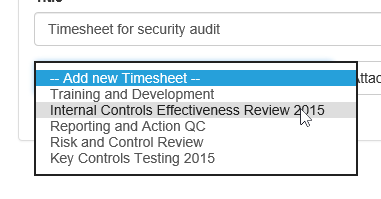 Open the Add new Timesheet drop down and select the relevant sheet to attach to then select attach time sheet.
To create a new timesheet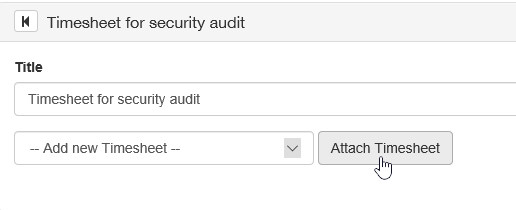 Leave the drop down as Add New Timesheet and select the attach timesheet button

The name of the Working Papers folder will be transferred to the timesheet name (this can be edited as required)
Budgeted Hours - enter the number of hours budgeted for this audit (this can be amended at a later date.
Select users who are allowed to record times

Save to add the timesheet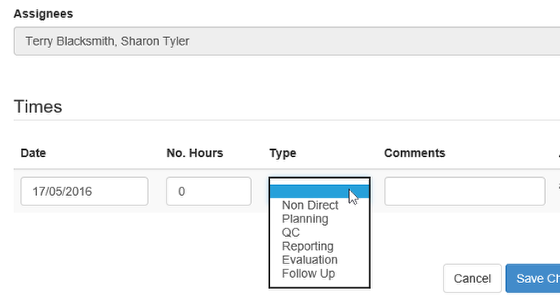 The assigned users can then update the timesheet with the time they have spent on the audit.