Basics for using the audit modules
Drop Downs

Most drop downs and items in the audit section can be populated on the fly. The exceptions being in tracker - Division / Rating and Status. These fields have set meanings in the system and other actions such as automated emails are triggered on the settings.
Divisions: This is covered here Basics - Setting up a new System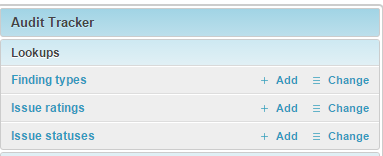 Under Audit Tracker module populate to your requirement these options. Do not change the meaning of the statuses drop down. Issues are either open or closed and this drop down controls that switch.
Enter the text, a colour to illustrate that status on graphs and whether the status is open (checked) or closed.
User Permissions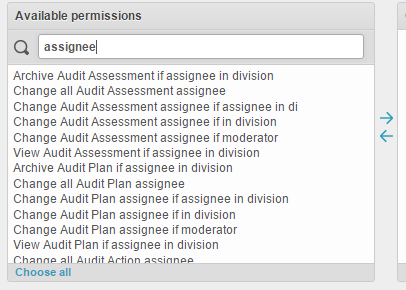 For the audit permissions search by these key words:
audit (general audit permissions)
tracking (specific to action tracking)
assignee (relate to the assignment of actions)
assessment (Questionnaire permissions)
paper (for working papers)
report (being able to access reports)
NOTE: you can add further words to help you identify privileges such as edit, view, assignable, add, archive, e.g. "add audit", edit audit.
Training videos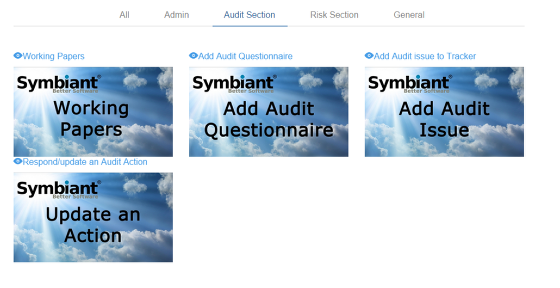 don't forget to watch the audit training videos at http://symbiant.co.uk/training.php